New York moving made easy
If you are looking for the best moving company in New York, you've come to the right place. Poseidon Moving and Storage is New York's top-rated team of professional movers. Each day, we work tirelessly to provide the best moving services in New York City and beyond. Specializing in packing, local, long distance, and commercial moves, Poseidon Moving and Storage is made up of a team of highly-trained experts and we are confident that we can make your move
easier.
When looking for the best moving company in New York, there's a variety of things that you should consider. After all, being too quick to hire the first company you come across can end up badly for you. If you make the mistake of hiring an amateur team of movers that don't have the knowledge and skill to help you effectively, you may end up with more trouble than help. Poseidon Moving and Storage is here to give you some tips to make choosing the best moving company in New York a more simplified process! Using these tips, finding the best moving company in New York will be a much easier task than you may think.
How to find the best moving company in NYC
So where should you start in order to find the best moving company in NYC? What may seem like a huge undertaking doesn't have to be. Here are some of our best tips for finding the best moving company in New York City.
How long has the company been in business?
The first thing you should be looking for when searching for a team of New York movers is how long they have been in business. A moving company with several years of service under its belt is much more likely to provide high-quality service than one that's just starting out. While this isn't necessarily always the case, it's better to play it safe than sorry. Start narrowing down your list of prospective movers by only considering moving companies with a good track record.
At Poseidon Moving and Storage, we have 14 years of experience in the business and, at that time, we have served over 65,000 customers in New York City. Each of our customers have been pleased with our services and will be the first to tell you that we are the best moving company in New York. Let us prove it to you as our next customer!
Are they a licensed and insured moving company?
Without licensing and insurance, your moving company should prove a huge risk to your belongings. Look at your current list of potential moving companies and take the time to look at their company's website. The most reputable moving companies will tell you that they are licensed and insured upfront somewhere on their website. This is because they know the importance of being a licensed and insured company.
If you are unable to find this information on the moving company's website, ask the company whether or not they are licensed and insured as well as whether or not they are associated with the Better Business Bureau. If they aren't, steer clear. Working only with licensed and insured companies is essential to a successful move. Poseidon Moving and Storage is both licensed and insured, further supporting our claims of being the best moving company in New York City!
NYC movers
The type of moving services that your moving company provides is important information for you to know when planning your own move. Knowing the span of the work that a potential moving company can provide to you is vital to know whether or not they are the best fit for you. Most moving companies should be capable of providing house-to-house moving services within their territory. If you have specialty items that need to be moved, however, you need to make sure that this is within their span of service. Otherwise, you could be left high and dry when your moving day comes around.
It is also important to know whether or not your moving company other specialized services such as long distance moving services or commercial moving services. If your moving company doesn't offer this span of work and you're in need of these services, they are obviously not the right company for you. Any reputable New York moving company will have the span of their services clearly visible on their website. At Poseidon Moving and Storage, we specialize in local, long distance, and commercial moves and offer a full explanation of each of these services on our website. Check out our services page to learn more about what we have to offer you!
TESTIMONIALS
Find our what our customers have to say about us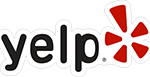 Amazing again. Used these movers twice and they are reliable, reasonable pricing, efficient, and friendly. Would highly recommend using Poseidon for any type of move. They communicate very well with you as well. Never had an issue reaching them or with scheduling. They also take into account any time restraints you may have (I needed to be done by a certain time and they made that happen with a little time to spare). Excellent experience again with them!
These guys are amazing. They wrapped everything, took our stuff apart and put it back together and helped assemble our beds. No movers can compare! They are a must hire.
These guys are great! They came the day after a blizzard... a foot of snow fell. Didn't matter -- they were there on time and easily navigated the Boston streets despite the weather. They did a great job and are exceptionally nice, polite and communicative. I initially contacted them via email and they were extremely responsive. Great price too! Definitely go with them..
Wow, just wow. The most amazing service I've ever gotten. I have Ikea furniture and everyone knows that Ikea furniture does not hold in being transported. But nothing was scratched! Nothing broken at all. I am completely amazed. Oleg was there on time, ready and enthusiastic to get started. He made sure to take extra good care of things I was most worried about. Most of my things were made of plywood and acrylic and everything was completely intact when it arrived. No words can explain how great the service was. Will definitely be recommending to all my friends and family.
This was my girlfriend and I's first experience with a moving company and we chose Poseidon because of the stellar reviews and fast response time by them. We have moved numerous times throughout the Boston area on our own but after our experience with Poseidon they will be our go to from now on! They are worth every penny and this was the most stress free move we have ever experienced. The movers are fast, courteous, and personable. I highly recommend these guys!
We recently got scammed by a mover we hired. Out $500 bucks !!! So I called Poseidon and told them what happened! Owners name is Alex. They fit me the very next day and I didn't have to pay them until furniture was delivered!!! Best movers EVER!!! Prompt. Amazing young men that packed up the truck Emmett & Maslah were amazing! Beyond Patient . I would HIGHLY RECOMMEND THIS COMPANY!!!