Safe & fast transportation guaranteed
Packing does not mean wrapping your furniture in blankets which are often misunderstood. If your move requires our packing services – it means our movers will be packing your personal items in boxes – some fragile items require packing paper for their protection and special padding around boxes for safe transport.
Wrapping your items in moving pads (heavy-duty blankets) is a part of standard service in the moving industry. This service is offered on the day of your move for furniture & is not charged for — it is part of our services.
Crating is part of packing — if it is necessary.
Our team experts are here to ensure the safe transport of your items no matter how far it goes. Building a wooden crate to protect delicate items such as antiques, paintings, statues, chandeliers.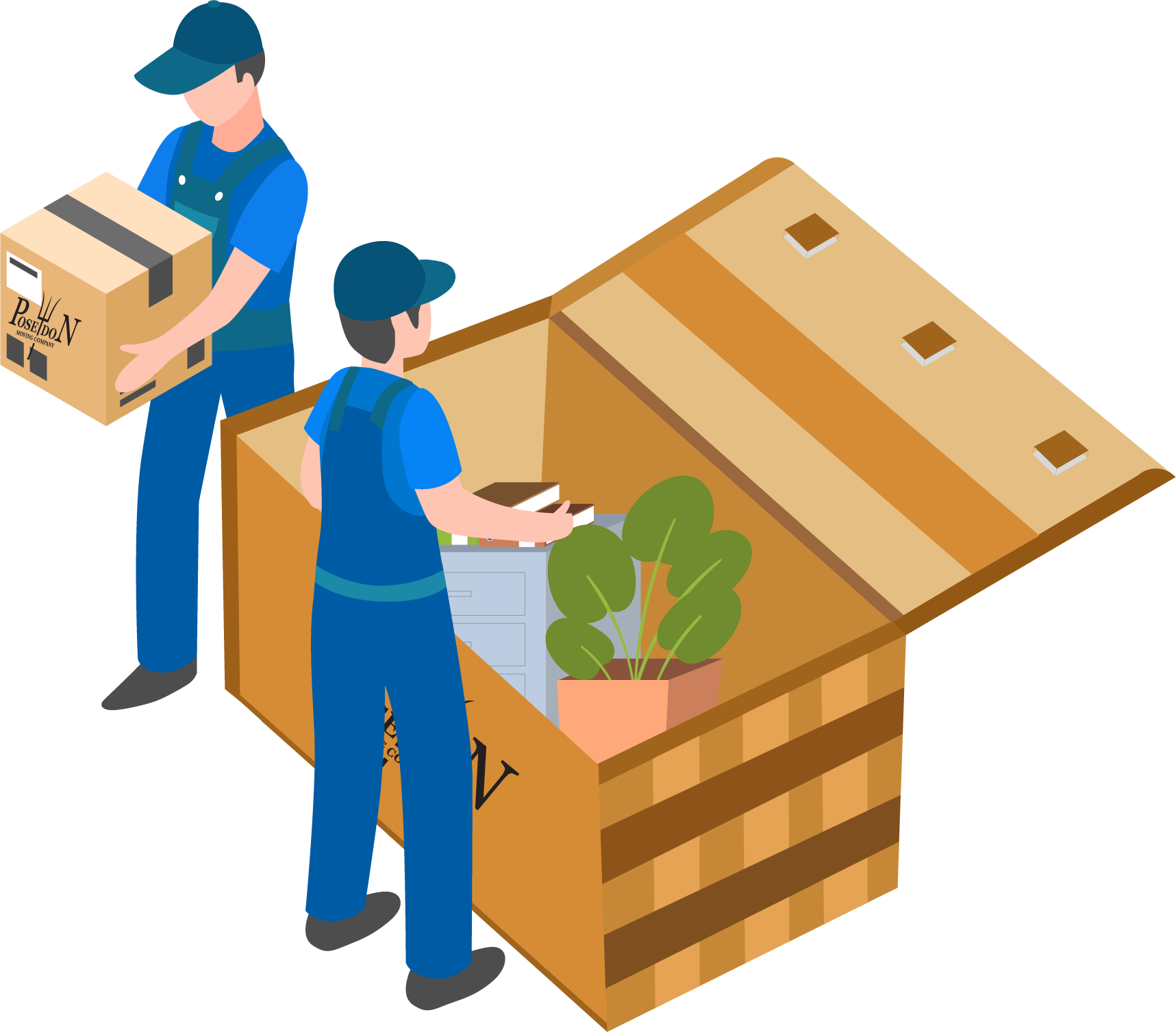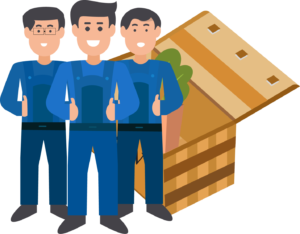 Poseidon Moving offers custom crating
Fine Art
Antique items
Musical Instruments
Items of extraordinary value
Electronics
Commercial Equipment
Motorcycles
Find more by contacting our specialist Get a free consultation
Our team is here to help you with your next move – No matter how far you go, no matter how small or large your move is. Experience A Truly Moving Experience.
TESTIMONIALS
Find our what our customers have to say about us

Booked them through unpakt but would book direct next time.Great customer service, super on top of it - reached out ahead of schedule multiple times and arrived early the next day with our stuff and were done quickly. Would definitely use them again for our next move!
I have to say this is the best customer service ever! (the driver) helped me to move most of the boxes. He is a very nice person. They also have customer parking which is very convenient. Highly Recommended!
Well kept property. Poseidon Moving is a sweetheart to talk to, treated me and my kids like she's known us forever, which makes me feel good about storing my stuff there. I highly recommend.
Wow, just wow. The most amazing service I've ever gotten. I have Ikea furniture and everyone knows that Ikea furniture does not hold in being transported. But nothing was scratched! Nothing broken at all. I am completely amazed. Oleg was there on time, ready and enthusiastic to get started. He made sure to take extra good care of things I was most worried about. Most of my things were made of plywood and acrylic and everything was completely intact when it arrived. No words can explain how great the service was. Will definitely be recommending to all my friends and family.
This was my girlfriend and I's first experience with a moving company and we chose Poseidon because of the stellar reviews and fast response time by them. We have moved numerous times throughout the Boston area on our own but after our experience with Poseidon they will be our go to from now on! They are worth every penny and this was the most stress free move we have ever experienced. The movers are fast, courteous, and personable. I highly recommend these guys!
We recently got scammed by a mover we hired. Out $500 bucks !!! So I called Poseidon and told them what happened! Owners name is Alex. They fit me the very next day and I didn't have to pay them until furniture was delivered!!! Best movers EVER!!! Prompt. Amazing young men that packed up the truck Emmett & Maslah were amazing! Beyond Patient . I would HIGHLY RECOMMEND THIS COMPANY!!!