Your Trusted NYC Movers for Stress-Free Relocation
When it comes to local moves in the heart of New York City, Poseidon Moving is your trusted partner for reliable and hassle-free relocation services. Our local New York movers are dedicated to surpassing your expectations by tailoring our services to your unique needs. Whether you're transitioning from an apartment, condo, or a spacious home, our team handles moves of all sizes with award-winning quality and unbeatable value. We're here to make your city move seamless and efficient, whether it's across town or just down the road. With Poseidon Moving, you can even schedule your local New York move for the same day you book our services.
Our Poseidon movers are meticulously trained to ensure your move is swift, secure, and effortless. As a local Greater New York moving company, we take pride in providing our customers with professional, courteous, and punctual packing and moving services. Over the years, our New York moving company has successfully relocated thousands of families. Our dedicated team of professionals possesses the expertise needed to make your move stress-free and efficient. We're particularly proud that the majority of our business comes from direct referrals, a testament to the satisfaction of our customers. At Poseidon Moving, we aim to be the best moving company in New York, and your satisfaction fuels our ambition.
Budget-Friendly Local Moving Services in NYC
At Poseidon Moving, we understand that cost is an important factor in your move. That's why we offer competitive and budget-friendly pricing for our local moving services in NYC. We believe that quality moving services shouldn't come at premium prices. Explore our rates and discover how affordable and efficient your local NYC move can be.
Why Choose Poseidon Moving and Storage for Your NYC Move
✓ Reliability: Rely on our punctual service and secure delivery to your new Nashville residence.
✓ Tailored Solutions: Our services are customized to meet your unique moving needs.
✓ Flexible Storage: Choose from a range of storage options for your short-term or long-term requirements.
✓ Responsive Support: Our dedicated support team is here to assist with any questions or concerns promptly.
✓ Expert Packing: Our professionals ensure efficient and secure packing for your belongings.
✓ Safe Transportation: Count on us for safe and reliable transportation of your items.
✓ Careful Unloading: Trust us to handle the careful unloading of your belongings at your new Nashville destination.
✓ Custom Crating: We offer custom crating solutions designed for fragile or valuable items.
✓ Express Delivery: Enjoy flexible delivery options tailored to your schedule.
✓ Professional Expertise: Our team comprises skilled professionals with in-depth knowledge of the local NYC area, ensuring a smooth and efficient move.
✓ Prompt and Reliable Service: We pride ourselves on our punctuality and reliability. Your time is valuable, and we aim to deliver on schedule.
✓ Customized Solutions: Every move is unique, and we tailor our services to match your specific requirements, ensuring a personalized experience.
✓ Transparent Pricing: With Poseidon Moving, you'll never encounter hidden fees. Our transparent pricing policy means you'll know exactly what to expect.
Get Your Free Local NYC Moving Quote Today!
Ready to experience a stress-free local move in NYC? Contact Poseidon Moving and Storage today for a free, no-obligation moving quote. Let us help you plan and execute your move with ease.
Frequently Asked Questions
How much do movers in New York cost?
Hiring movers in New York can cost on average $300-$700.
How much does packing in New York cost?
Hiring packing service in New York can cost on average $200-$500 plus packing materials cost.
What is the minimum charge for moving in New York?
New York movers have a minimum 2 – 3 hour charge.
How many movers do I need for my move in New York?
New York movers decide the number of movers your move will require by calculating the cubic feet of your move.
What size truck do I need for moving in New York?
On average most people in New York use 12'-16' box trucks.
Can I get a virtual estimate for my move In New York?
Many New York movers offer virtual estimates through zoom or Google meet.
Can my estimate be guaranteed by New York movers?
Most New York movers give a rough estimate which is not guaranteed unless it's a flat rate.
Is renting a truck cheaper than hiring New York movers?
Renting a truck in New York can be cheaper than hiring New York movers. If you have time, family/friends that are willing to help and experience.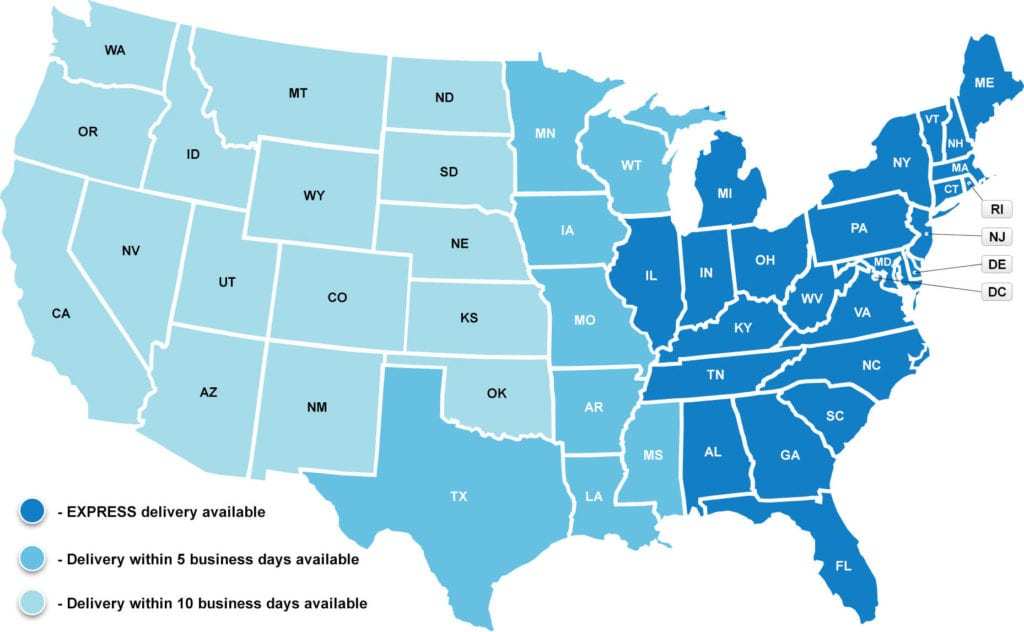 Our customers top favorite destinations!