Things You Should Know Before Moving From NYC to Chicago
If you're planning a long distance move from New York to Chicago, finding a reputable team of New York to Chicago movers is a priority. As New York's top-rated professional moving company, Poseidon Moving and Storage has the knowledge and skill to make your long distance move from New York to Chicago a hassle-free experience.
While many homeowners understand the importance of hiring a team of movers for their long distance move, not many are aware of how vital it is to find the right long distance movers. Let Poseidon Moving and Storage explain the benefits of hiring us as your dedicated New York to Chicago movers!
New York to Chicago Moving Company
Poseidon Moving and Storage is a Brooklyn-based moving company specializing in local, long distance, and commercial moves. We go the extra mile to make sure your long distance move from New York to Chicago is easy, convenient, and affordable every step of the way. Any long distance move is a big step and it is vital that you have a team of hardworking long distance movers by your side during the process.
But what separates Poseidon Moving and Storage from the other long distance movers in New York? We offer a variety of long distance moving services that are curated to provide everything our customers need for their big move. After all, a long distance move is one of the biggest life changes that can be made in life and this is no time for cutting corners! Here's what you can expect when booking Poseidon Moving and Storage as your New York to Chicago movers:
Express Deliveries From NYC to Chicago
At Poseidon Moving and Storage, we're all about reducing the stress brought on by a long distance move. Our mission is to provide long distance moving services that leave you wondering why you ever considered another moving company in the first place. With our professional movers by your side, your move from New York to Chicago will feel less like a gigantic undertaking and more like a positive life experience. Just one look at our positive reviews from past customers just like you show that we put the customer first.
We also believe that premium long distance moving services don't demand a premium price point. Our long distance moving rates are affordable and suited for any budget. While our competitors will overcharge you for lower quality, Poseidon Moving and Storage puts your satisfaction with our services first and profit second. A glowing review from a past customer means even more to us than a paycheck at the end of the day.
Interested in seeing just how much you could save when booking Poseidon Moving and Storage as your New York to Chicago movers? Use our two-step quote calculator to receive a free, no obligation quote on our long distance moving services today! You'll be shocked to see how affordable our flat rates on moving services really are.
Why Choose Poseidon Moving for Your NYC to Chicago Move
Another reason to hire Poseidon Moving and Storage as your dedicated movers from NYC to Chicago is the convenience provided by our other moving services. Aside from specializing in local, long distance, and commercial moves, Poseidon Moving and Storage also offers packing and crating services, as well as storage services. Each of these services are provided to further simplify your long distance moving process. Here's a better explanation of these great services!
✓ Experienced Team: Our movers have years of experience handling long-distance moves, ensuring a seamless transition.
✓ Affordable Pricing: We offer transparent pricing that fits your budget, delivering value for your NYC to Chicago move.
✓ Reliability: Count on us for punctual service and the secure delivery of your belongings to your new Chicago residence.
✓ Customized Solutions: Our range of services is tailored to meet your unique moving requirements.
✓ Storage Options: We provide flexible storage solutions for your short-term or long-term needs.
✓ Responsive Support: Our dedicated support team is ready to assist you with any questions or concerns
✓ Packing Services: Our experts handle efficient and secure packing for your belongings.
✓ Loading and Transportation: We ensure safe and reliable transportation for your items.
✓ Unloading: Trust us to carefully unload your belongings at your new New York destination.
✓ Custom Crating: We offer custom crating solutions for fragile or valuable items.
✓ Express Delivery: We provide flexible delivery options to meet your schedule.
Packing and Crating Services
Packing is one of the most stressful points of any long distance move. From gathering the proper packing materials to making sure everything is packed securely, packing can be a hassle. That's why Poseidon Moving and Storage makes
it our responsibility to offer the best packing and crating services in Brooklyn! Book our packing and crating services for your upcoming New York to Chicago move! You'll gain the peace of mind of knowing that your items are packed in an organized, safe, and secure way. Our skilled movers know the proper packing techniques to use to ensure your items arrive in the same condition they were packed in. We guarantee it!
How Much Does it Cost to Move from NYC to Chicago?
If you find yourself in need of storage services, Poseidon Moving and Storage has you covered! We offer both long-term storage solutions for up to a year and overnight truck storage. Our long-term storage option comes equipped with a variety of different storage size options, all of which are in a temperature-controlled environment that keeps your items in good condition.
If you need storage for a limited amount of time, our overnight truck storage services offer a place for your belongings, all in a secured lot monitored 24/7 by surveillance. Give Poseidon Moving and Storage a call today to book us as your New York to Chicago movers or request a free quote online!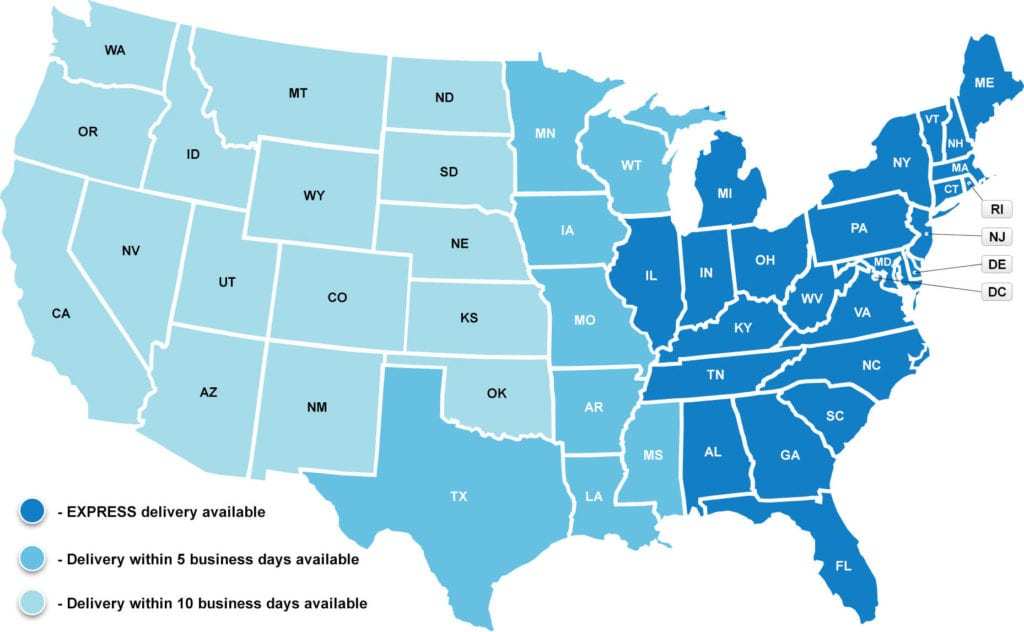 OUR CUSTOMERS TOP FAVORITE DESTINATIONS!

Booked them through unpakt but would book direct next time.Great customer service, super on top of it - reached out ahead of schedule multiple times and arrived early the next day with our stuff and were done quickly. Would definitely use them again for our next move!
I have to say this is the best customer service ever! (the driver) helped me to move most of the boxes. He is a very nice person. They also have customer parking which is very convenient. Highly Recommended!
Well kept property. Poseidon Moving is a sweetheart to talk to, treated me and my kids like she's known us forever, which makes me feel good about storing my stuff there. I highly recommend
I love that this location is open 24/7. So easy to run in and grab weekend stuff. They have roller ladders in every aisle so no waiting around even if they are busy. Someone is always available at the front counter if you need help.
Poseidon Moving guys here has been so helpful, even when changing our mind and then back again. Nothing was a problem. he was so bright and bubbly from my first visit. Cannot recommend highly enough
Best customer service! Helpfulness of employees! Cleanliness! Best prices I found! Convenience! Ability to purchase supplies on site! Security! Carts and truck was available for us to use!